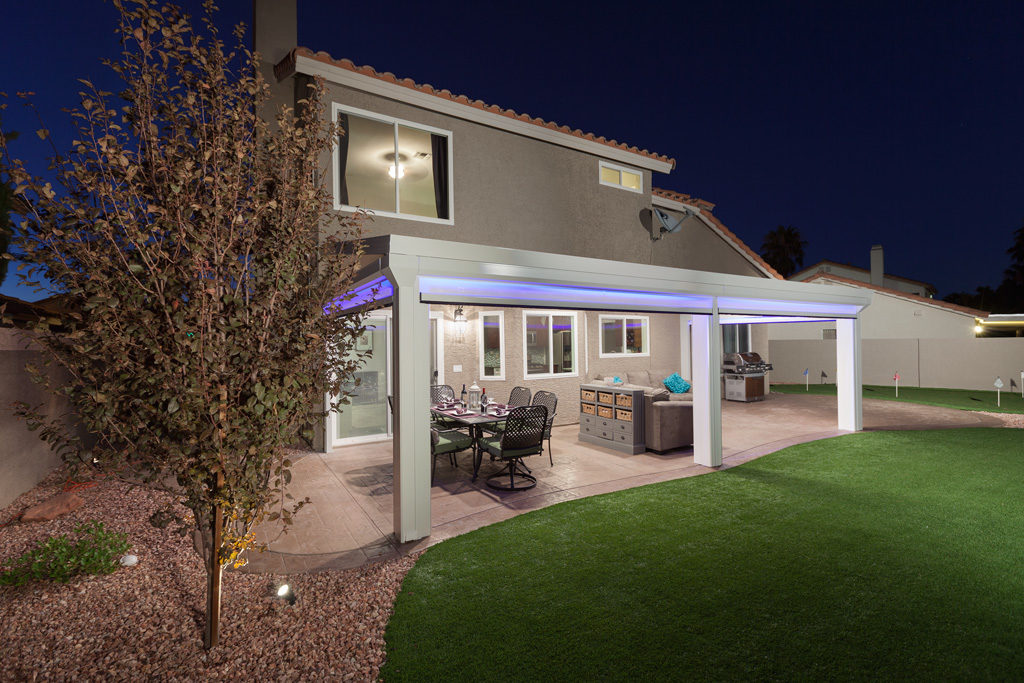 First things first: we'll give you an estimate.
Before we ever shoot, we'll discuss the shoot with you and recommend a lighting strategy.
Lighting for Architectural and Interior Photography
($500-$2000/day)
We can add lighting most shoots for $500 (in addition to the cost of photography), but it depends on the needs of the shoot. Lighting adds post-production time to a shoot and also factors in the cost of a lighting assistant. But for truly stunning and polished images, there is no other way. Lighting is a requisite for all commercial-grade photography.
Lighting for Exterior Photography
Lighting Strategies for Exterior Lighting
With both tungsten and daylight balanced lights, we can fill in dark spots and add interest in photos lit by incandescent light or daylight. When we approach an exterior we look at the space and ask what the most important features of the building are. We then flood light over underexposed areas and add splashes of light upwards and across a building to make it look great.
Why light exteriors for photography?
---
Draw the eye where you want it
A photographer is like a tour guide. He/she looks at all the most important parts of the itinerary and then walks the viewer through a route. Visually, light allows us to carefully control how much emphasis goes to each part of an image. Carefully controlled light adds detail to areas lit by washed out light. Here we have two greats shots of a model home at dusk, but the home with no lighting looks flat when compared to the same shot favored by some external lighting.
Before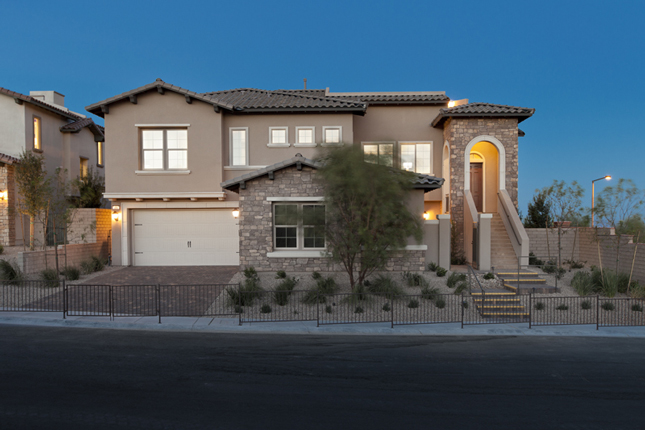 After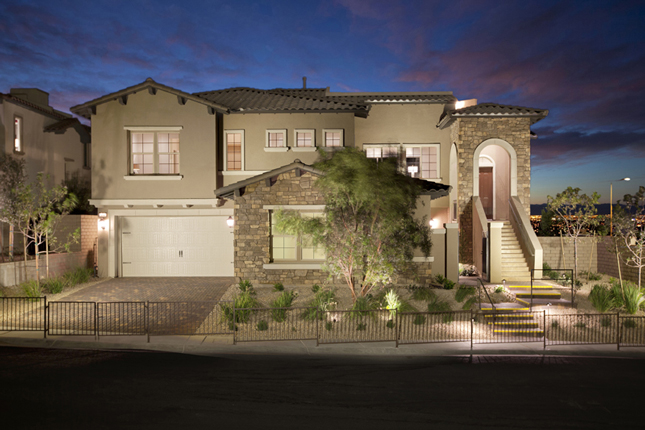 Illuminate Black Holes
Every building, especially residential homes have unlit landscape or even parts of the structure itself which are not illuminated.
Before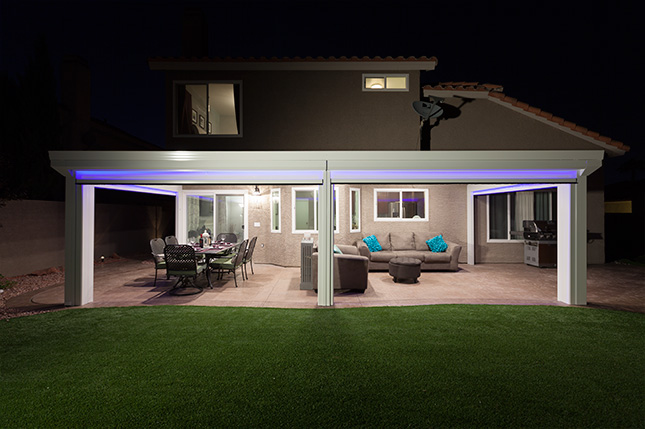 After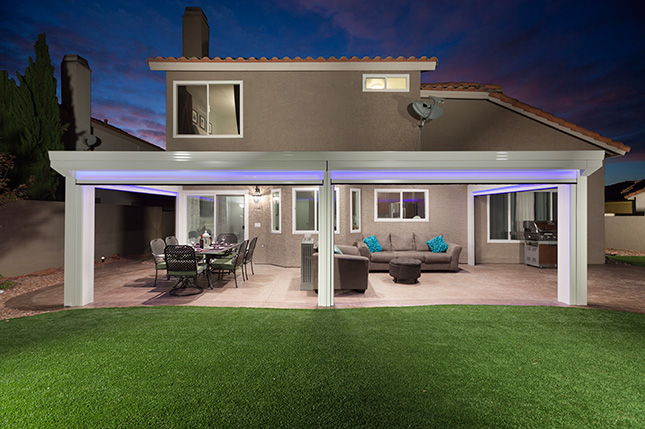 Add Interest
With lighting, we can use light to paint the canvas in unique ways. Of course, we draw the viewer into the subject being featured, but we also are able to shoot at dusk and get dramatic skies at a time when the foreground begins to get dark. When skies aren't very interesting, lighting all the dark elements of the frame can allow us to replace skies because we can clean bright edges to work around in Photoshop.
Before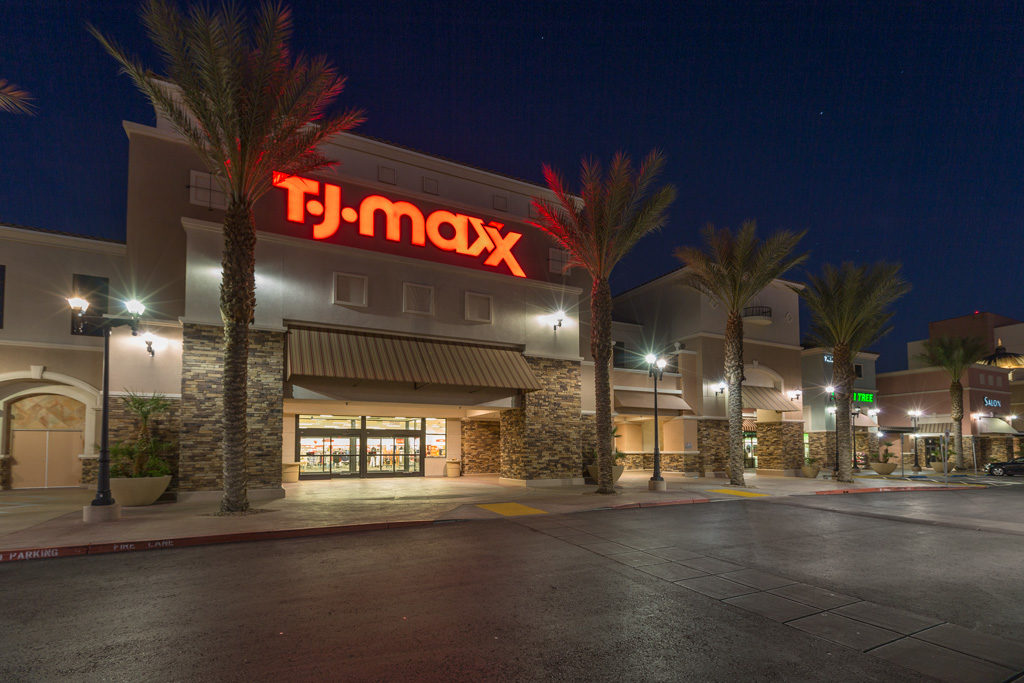 After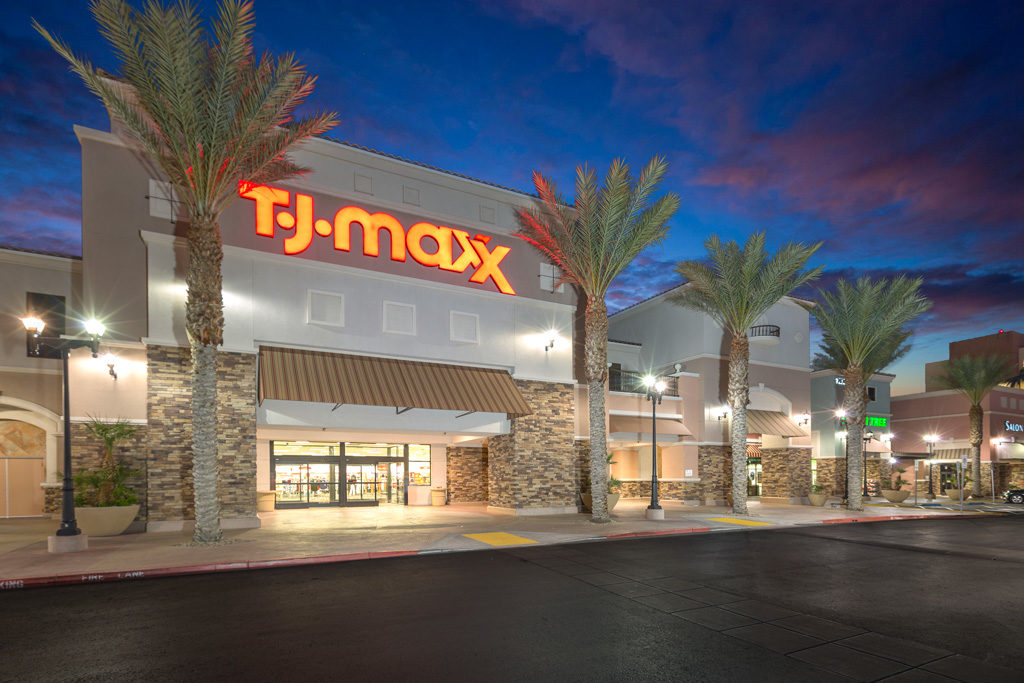 Lighting for Interior Photography
Lighting strategies for interior photography
Lighting residential interiors means making sure lamps on an end table are not blown out, but still cast their warm light. It means that directional light from recessed lights still retains its shape and color. In addition to creating a balanced, natural scene, lighting can add emphasis and texture to areas which, by themselves, may not draw attention. Based on the conditions of a given shoot, we will plan for appropriate lighting based on the most cost-effective method to execute the shoot.  We are happy to give our professional opinion on the best shooting strategy and work within your budget to make a shoot that fits your needs.

Why light interiors for photography?
Add Interest
Adding lighting to a photo shoot means it allows us to use external lighting to draw the eye to a specific part of an image. Without lighting, a photo is going to emphasize whatever the ambient light is highlighting. Make sure a great settee isn't being overlooked because there is no light on it. Splash a little light on the foot end of that bed. While you're at it, light the balustrade on the patio.
---
Before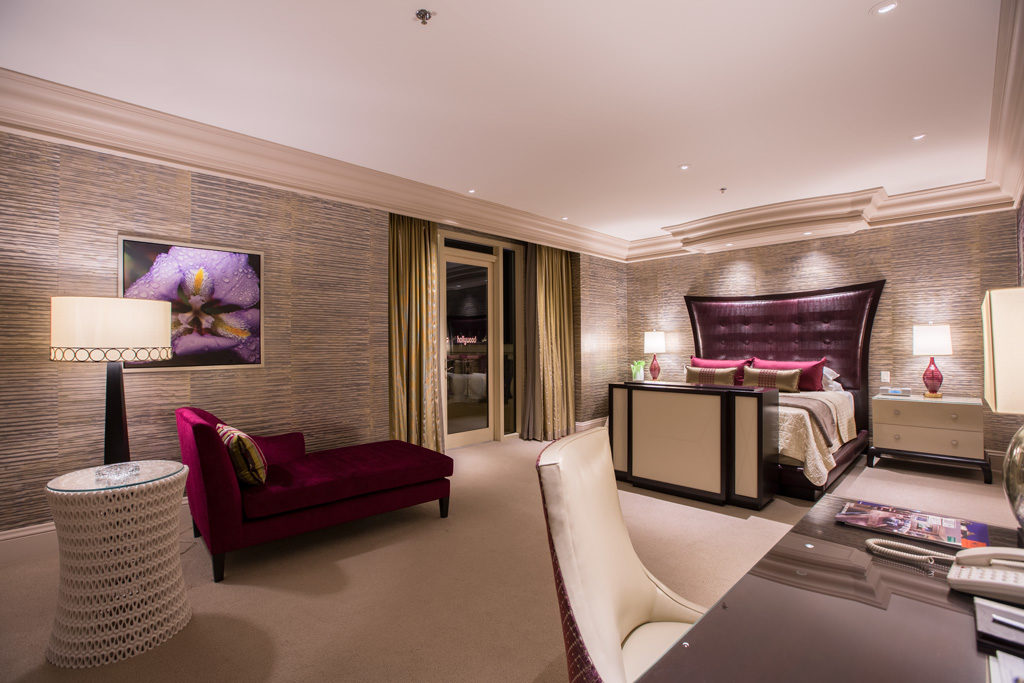 After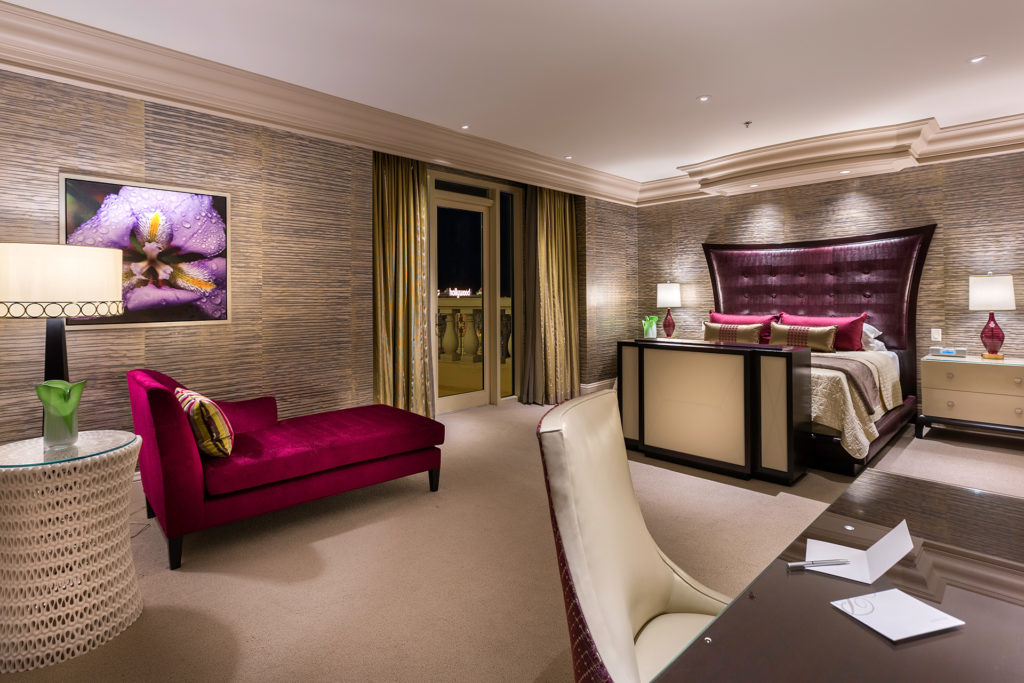 Add Light Where There is None
This model home has some beautiful lighting built in. But at night, the backyard is a black hole. Having lighting, we were able to illuminate the backyard and pool deck. The dark chairs and plant in the foreground also benefit from a little light.
Before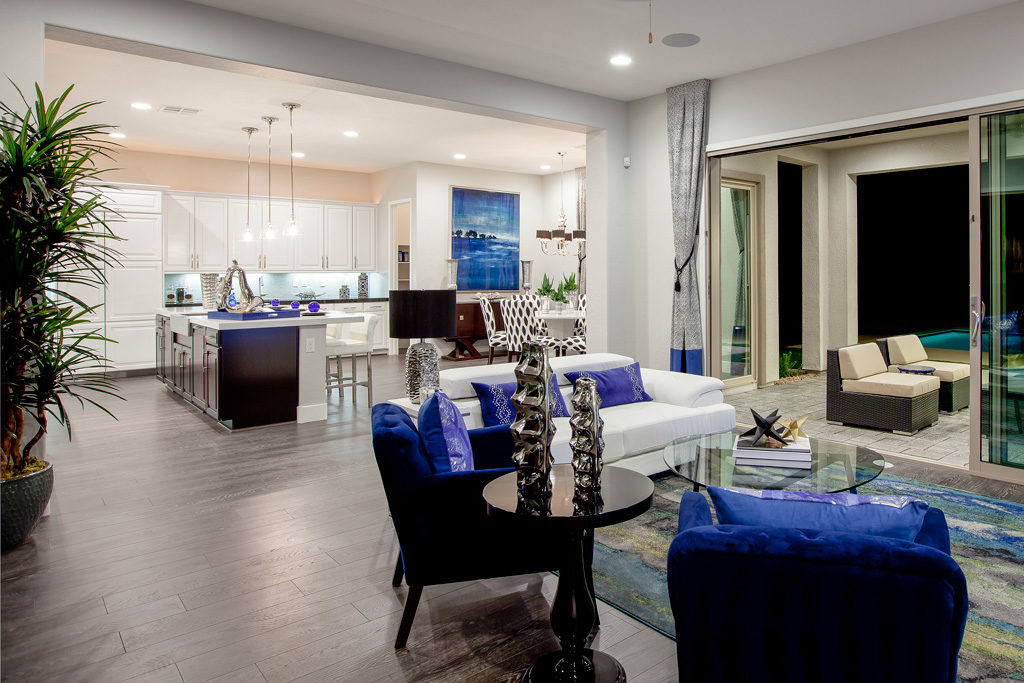 After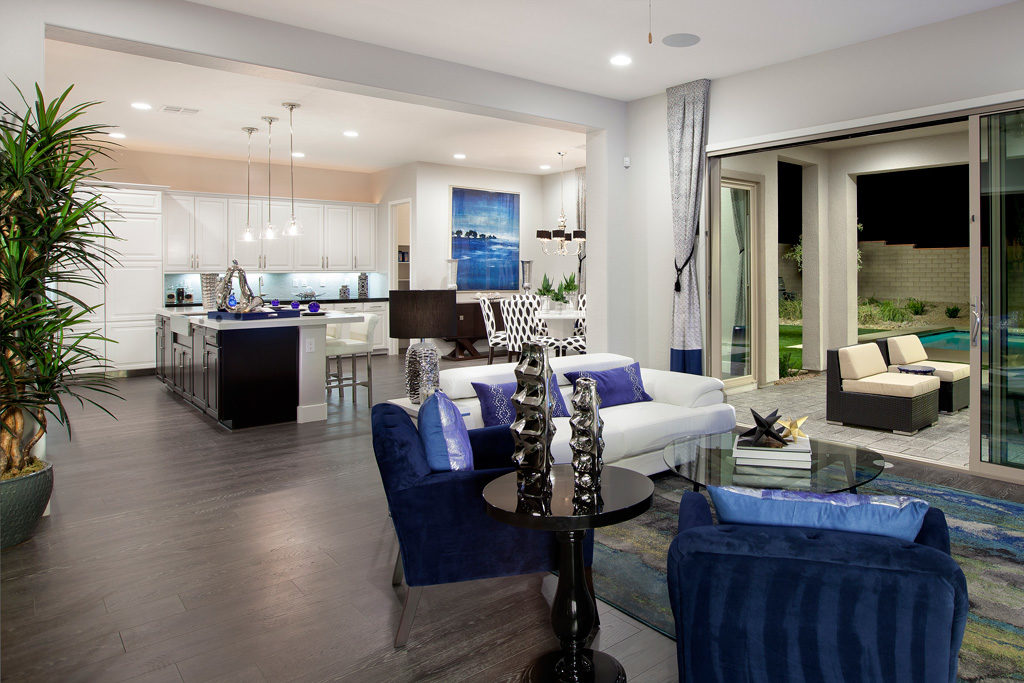 Remove Glare
A pop of light on the wall art will light it up and remove the glare from that vanity. How about the dark water closet in the reflection? It is a little dark on the floor here. Also, there's a little interest we can add inside the tub and the darker water closet in the mirror while we're at it.
Before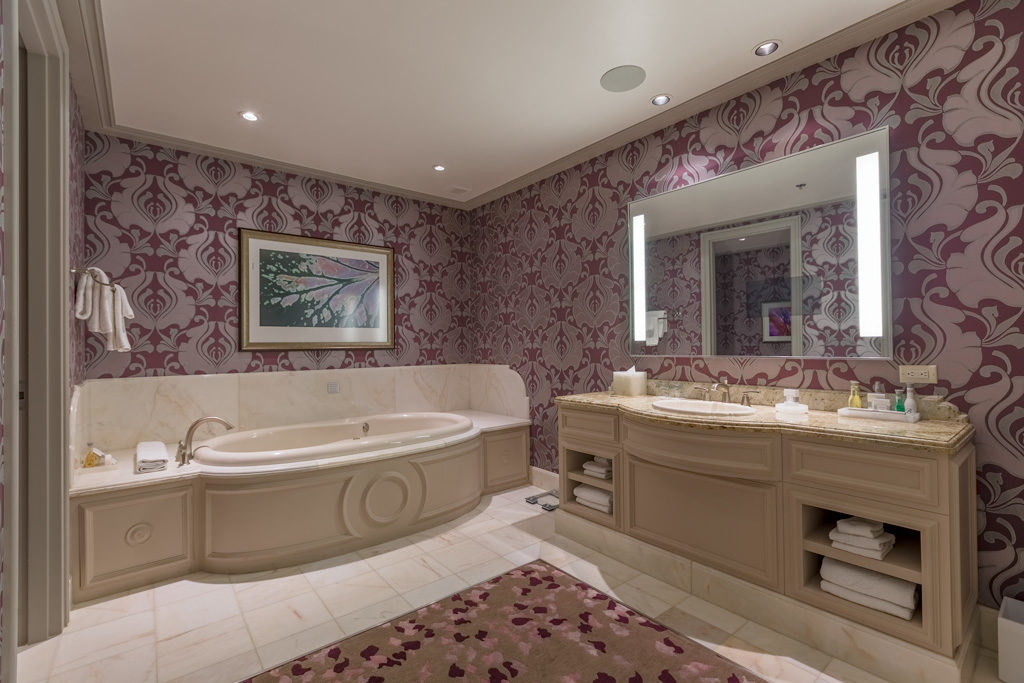 After