Photography for Residential Exteriors
---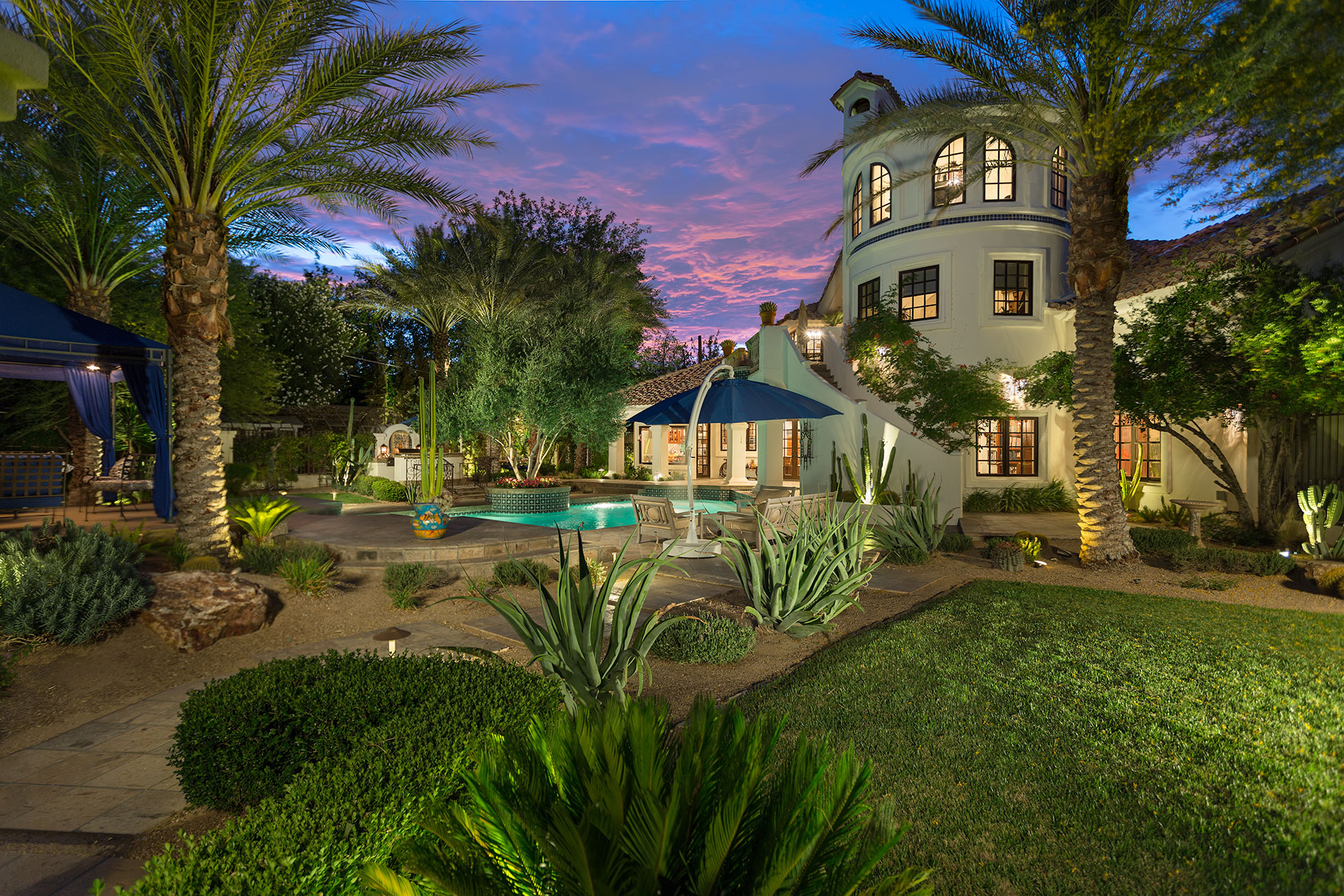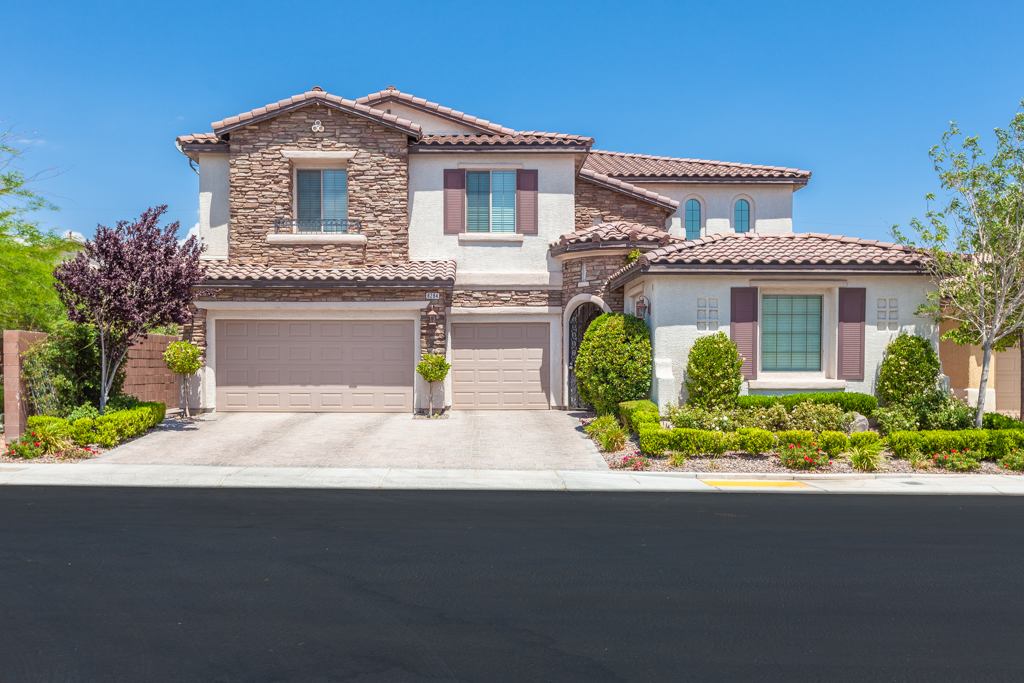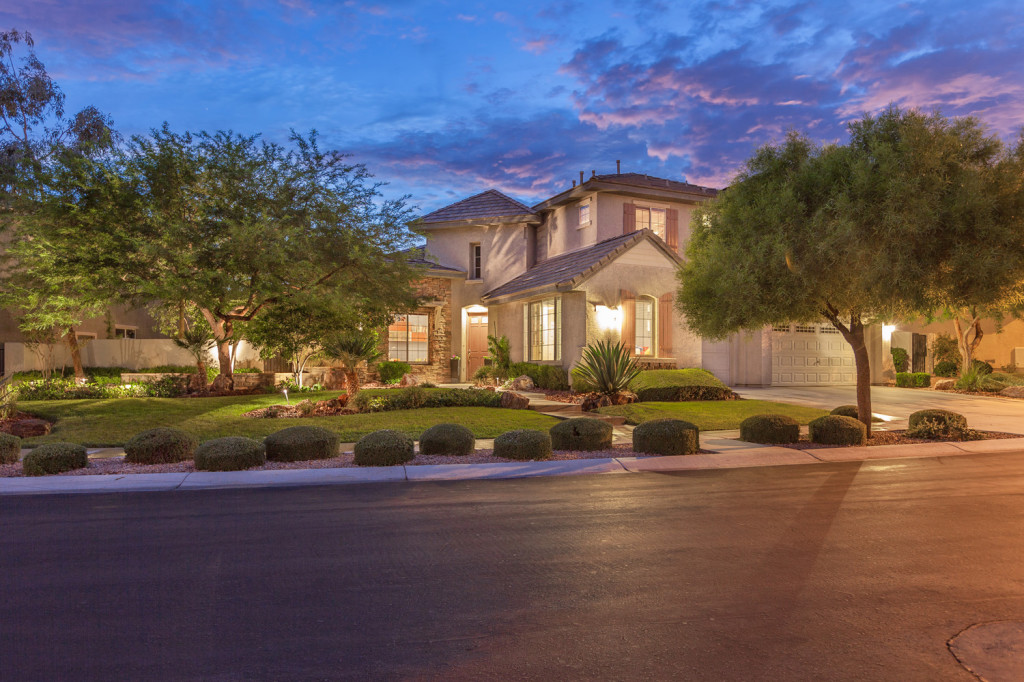 Photography for Every Type of Home
Shooting Exteriors
Whether shooting for an architect, a homeowner, or a landscaper, photography for residential exteriors is an art, which if done right, can yield beautiful results. Photography for residential exteriors involves the combination of choosing the right time of day and using supplemental light effectively.
Choosing the Right Time
Getting great shots has a lot to do with picking the right time of day (typically around sunset or sunrise.) Depending on the direction the home is facing, dawn may be preferable to twilight or vice versa. Dawn and dusk each have times of vibrant red and orange colors (especially in the desert) but the deep blues which also come with the start and end of each day make a perfect backdrop to a carefully lit home. Photography can also be done in midday. If schedules don't allow for a carefully planned twilight or morning shoot, great photos can still be created during the daytime–but the warmer, milder, and more dramatic light of dusk creates a more ideal shooting environment.
Combining Ambient Light with Natural Light
The dusk and dawn hours allow for lighting to be artfully draped across the front of a home, giving the photographer the opportunity to highlight unique and important architectural areas such as gables, arches, or entries. A blue backdrop also allows makes interior lighting spill out of windows as warm, inviting yellows drawing the viewer inside. In short, timing and lighting are 80% of the process or getting great results. Additionally, in the case of landscape photography, "blue hour" allows the lighting design of a yard or pool to get the attention it deserves. By using the twilight as a color contrast to warm incandescent light, a photographer should make existing lighting the subject of the photograph and only use supplemental light to fill in dark areas or help draw attention to the lighting design.
Additional Techniques for Photography of Exteriors
Other simple techniques such as wetting the surrounding area, making sure all interior lighting is illuminated, ensuring windows are unobstructed, and finding great angles all play a role in capturing great exterior photos. But additional techniques such as masking, HDR, and color correction can become useful tools when sunsets are less spectacular and weather isn't cooperating.
---
Photography for Architects
Architectural photography for residential properties needs to draw attention to the features which distinguish a home, which is a process of lighting and composition. Framing the shot right is the first thing which needs to be done; by knowing what shot(s) need to be captured lighting can then be put in place to accent and complement the angle being shot.
Additionally, architects may have other considerations in their architectural photography such as matching a photograph with a rendering, or making sure the view from the back patio reflects the planning which went into the design. In the adjacent photography, notice how the architect framed the city view as the focal point of the view from this master balcony. From the Stratosphere Tower on the right to the Luxor and Mandalay Bay on the left, the view is perfectly positioned. We think one of the best attributes of a good photographer is a good listener. An architect knows what is beautiful and distinct about a design. We want to help make it stand out.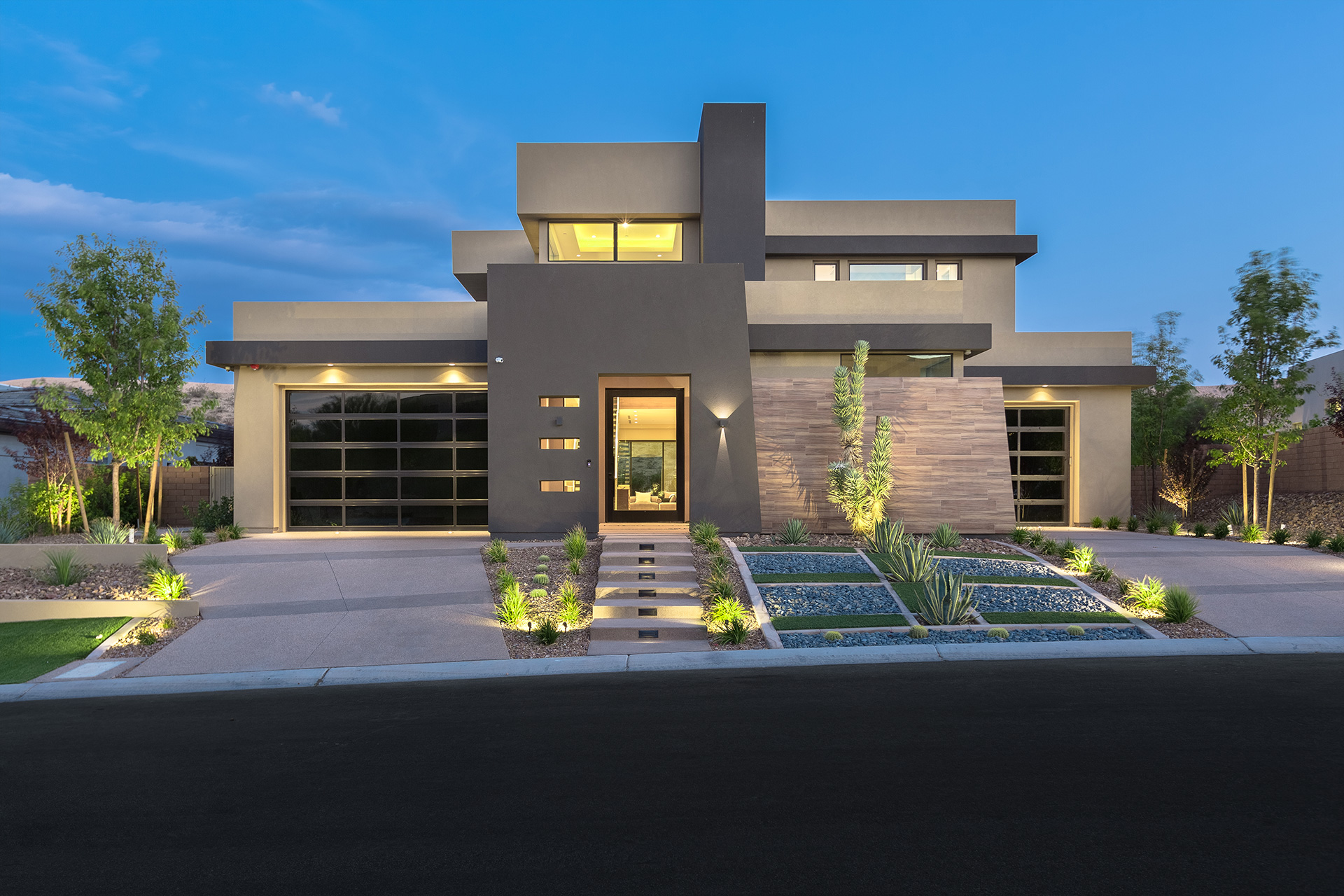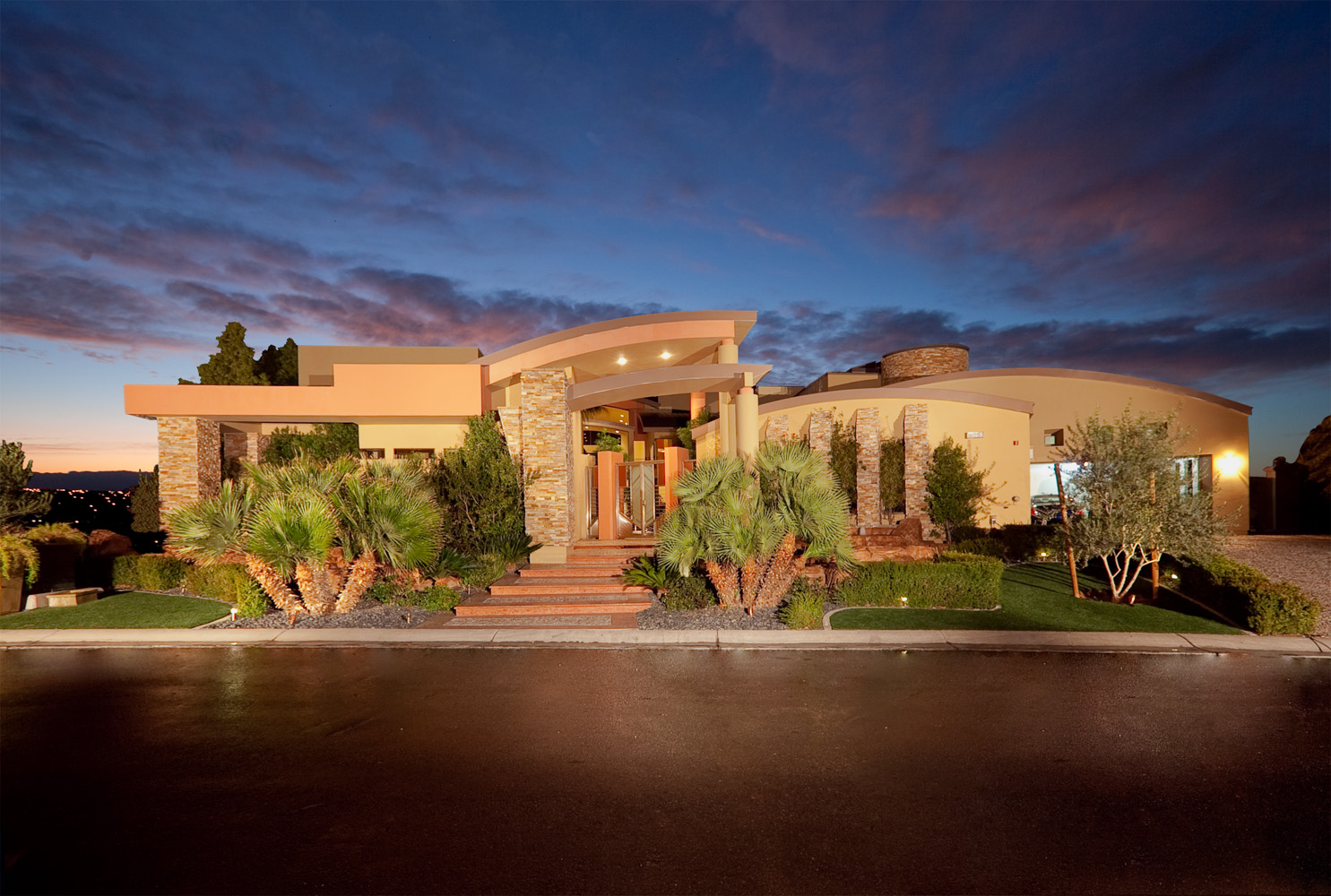 ---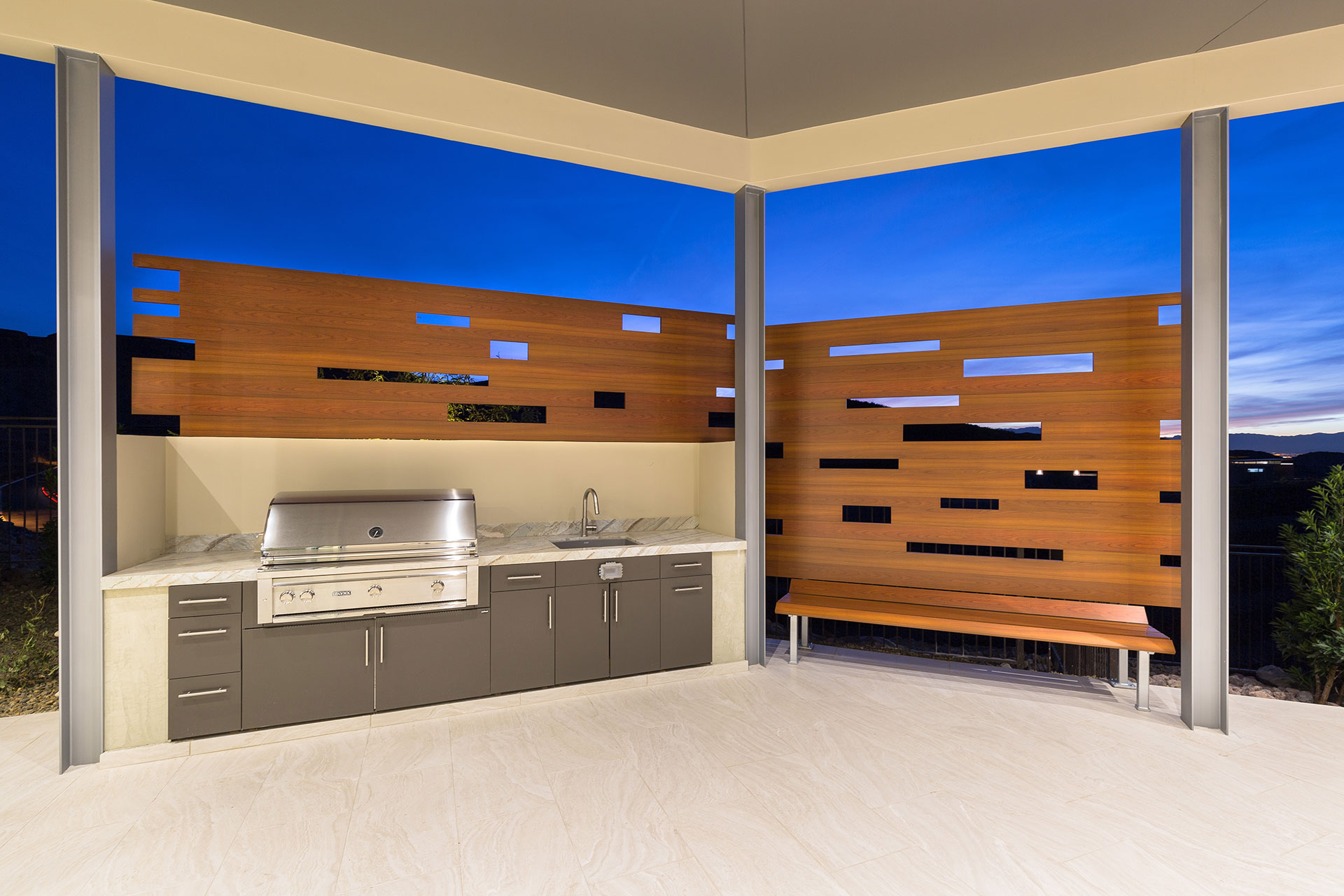 Photography for Builders and Contractors
Show off your craftsmanship, show off your materials. From roofing to tile and beyond. Contractors and builders have one powerful opportunity to show the quality and diversity of their work: great photographs. A set of photographs will say more about who you are and what you've done than a list of references, projects completed, or qualifications. Showing your finished product is the sum of all your hours of hard work–give it the credit it deserves. With professional photography you are telling your potential clients that you value your work enough to have serious, professional images taken of it.
---
Photography for Pools and Landscape
Las Vegas boasts some of the most amazing pools in the world–and not just on the Strip. Stunning yards and landscaping are dotted across the valley, with few having great pictures taken of them. Great photography for pools and landscapes means capturing the design and execution of a outdoor project. As mentioned above, time of day is critical in getting great shots. We know that a yard will have a very different look in the day as it does at night. Some yards may have a golf course as a backdrop and the greens outside the yard may be as important as the greens inside the yard. Other yards might boast fire features, dramatic pool lights, and stunning yard lighting. In short, some spaces should be shot with daylight, while others should use the drama of dusk to their advantage. Others still should be shot at both times to capture the way a landscape cools in the heat of Vegas, or heats things up as the sun goes down.
Sharp, vibrant, and well-crafted images show the creativity and execution of a pool or landscaping project.