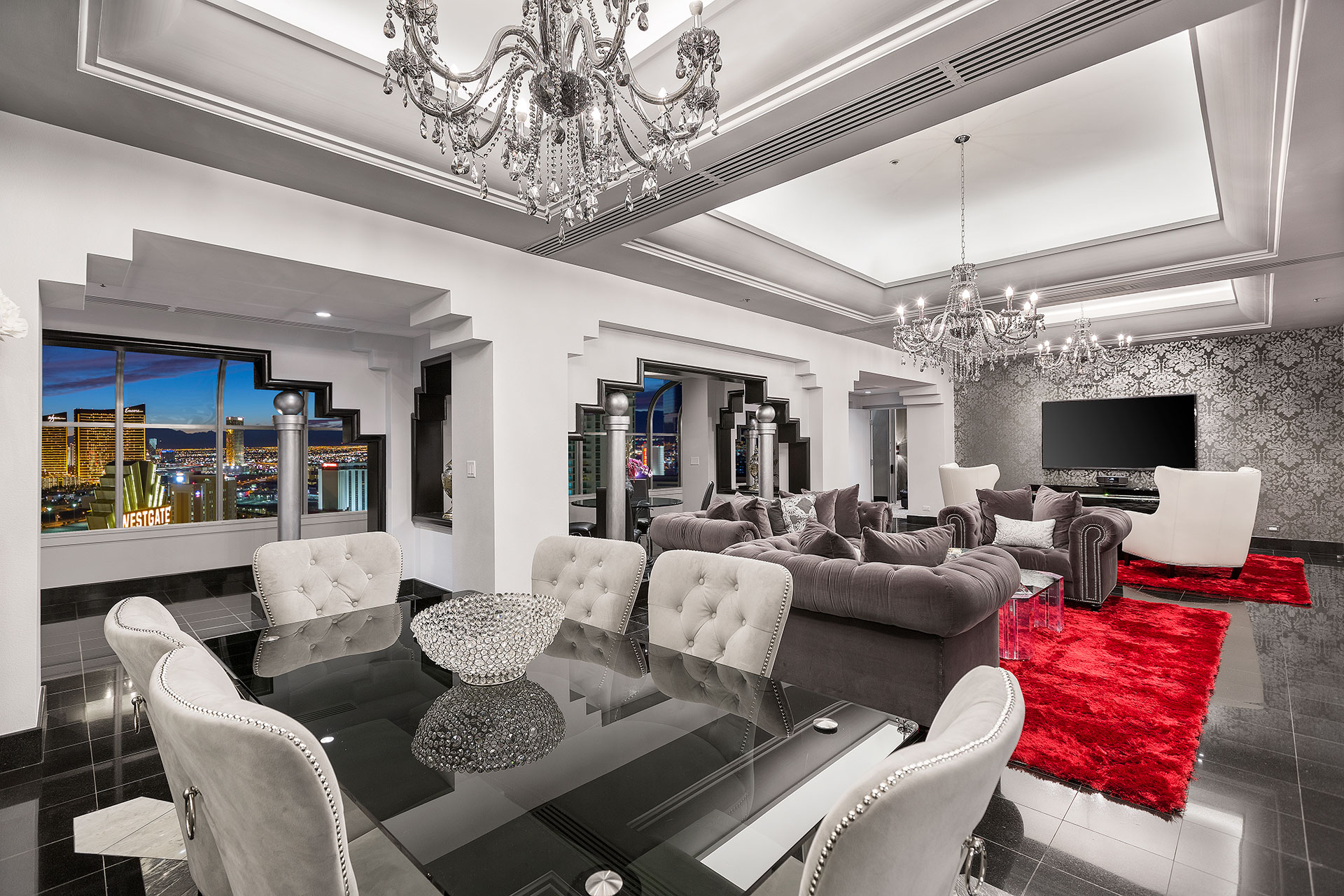 Exploring the Old Las Vegas Hilton (now Westgate)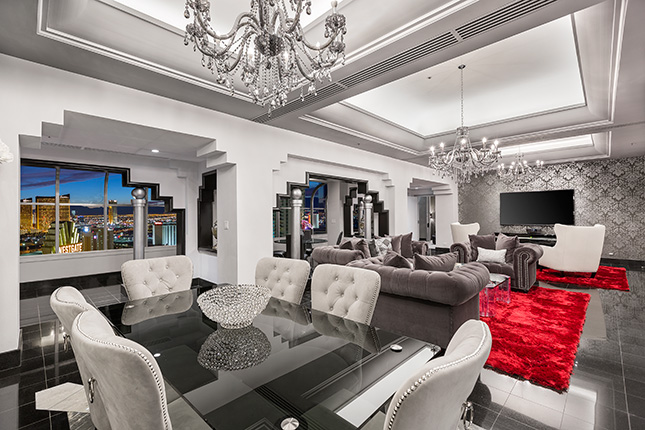 The old Las Vegas Hilton, for many years the largest hotel in the world, with nearly 3,000 rooms, is an immense property with a lush history. The hotel which originally opened as "The International" was the home of Elvis and Liberace in the early 1970's, the site of a massive fire in 1980, the go-to destination for Trekkies from 1998-2008 featuring "The Star Trek Experience," and still boasts the largest race and sports book in the world. The Las Vegas Hilton was rebranded the LVH in 2011 in the wake of the recession and was finally sold in 2014 to Westgate Resorts which now calls the classic hotel Westgate Resort Las Vegas.
Unlike many newer mega-hotels, the Westgate has over 40 years of history within its walls. Since 1969, many rooms have one-by-one received custom makeovers. Some for special residents of the hotel, others just to offer guests a unique Vegas experience. With scores of custom suites, the Westgate is no boilerplate hotel with 3000 matching rooms and what's more, the new ownership has no up-to-date photography of its inventory of guestrooms. Westgate is exploring its giant new property on foot, one wild suite at a time.
Lucky for us, we've been invited to explore the hotel with the marketing team, as they try to piece together a portfolio of guestroom photos. Not knowing what we'll find each time we open a new door, touring the property is an experience for which the hotel could justifiably charge admission. Suites such as "The Bedroom" or "The Hollywood Suite" thrust a person back to the heydey of Vegas-esque design and lifestyle with round beds, mirrored ceilings, and wild art-deco trim and pillars.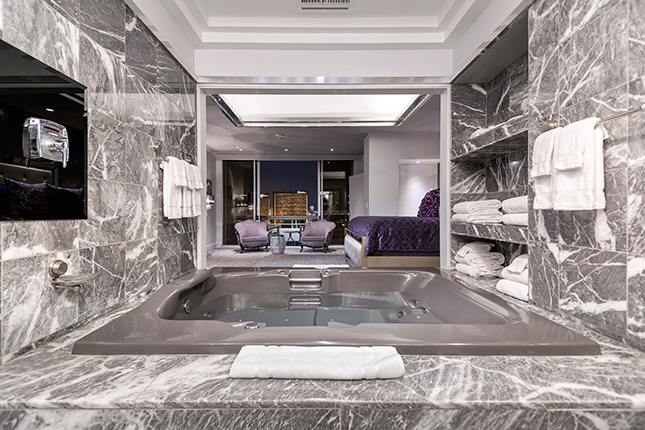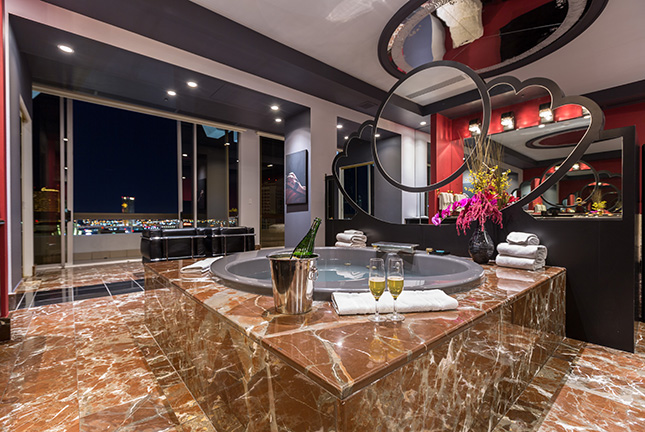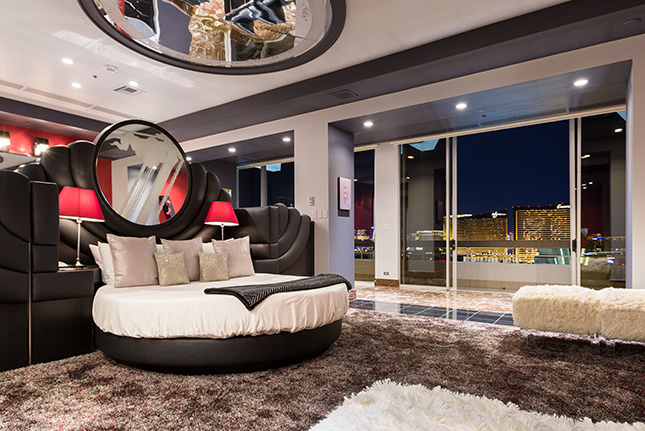 The Barron Hilton Suite features velvet furniture, a grandfather clock, and work desk (with two guest chairs), and makes you want to close a big deal and hand out cigars.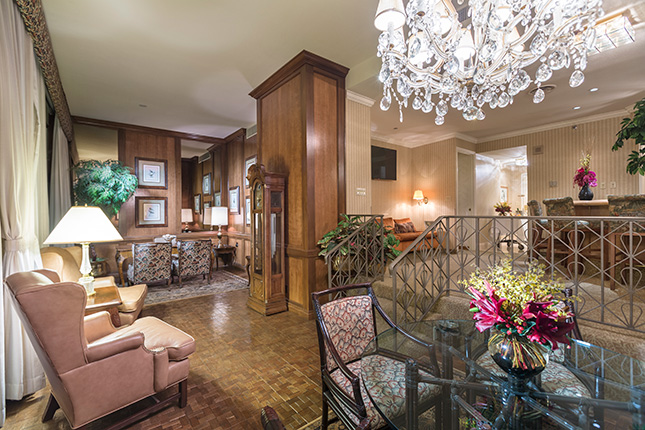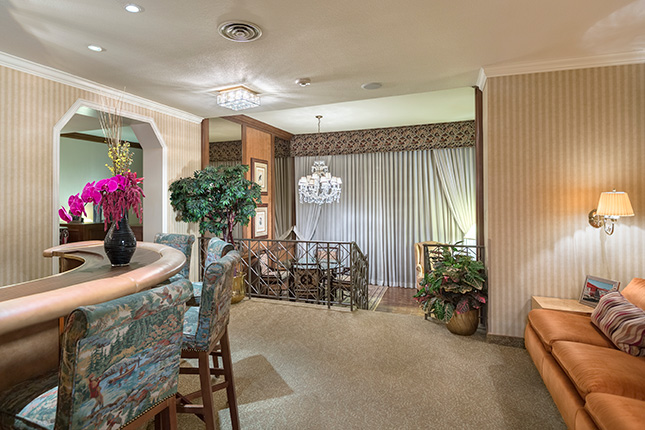 In sharp contrast to the Rat-Pack-era designs of the old rooms are the newly redesigned timeshares being introduced by Westgate. Flat panel TV's, illuminated jetted tubs, and modern furniture are the lures to attract the 2016 Vegasphile, tempting visitors to turn their weekend into lifelong love affair with Las Vegas.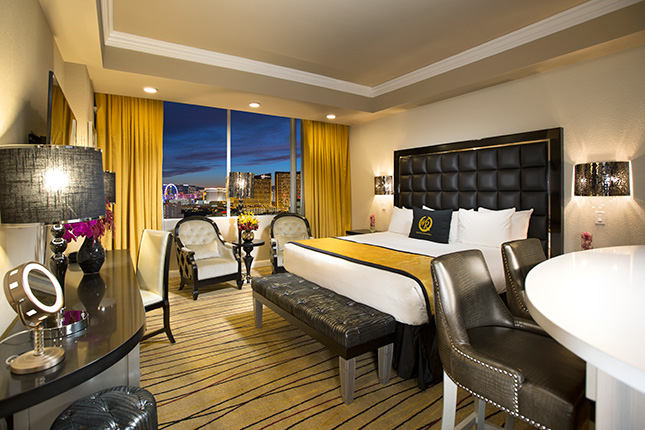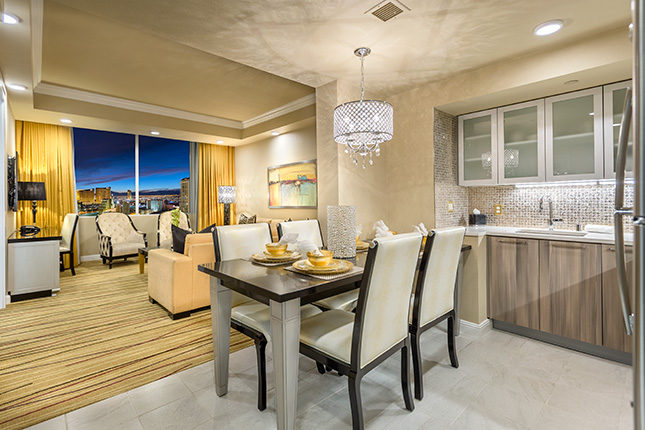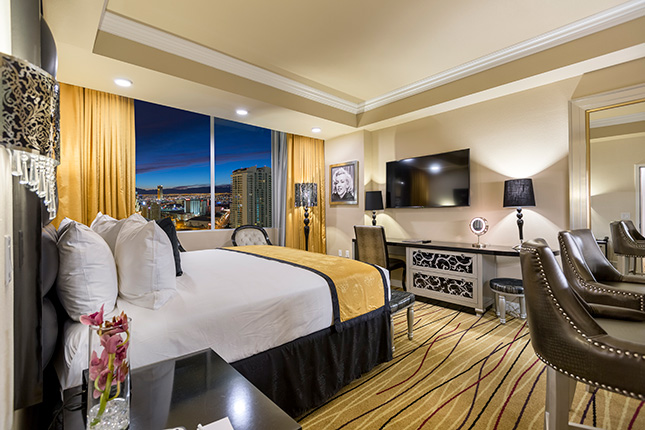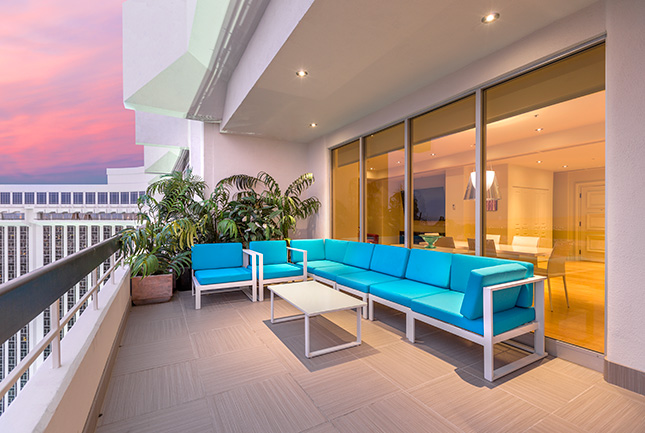 https://www.davidmarquardtphotography.com/dmheat/wp-content/uploads/2015/12/HollywoodSuite.jpg
1280
1920
David Marquardt
https://www.davidmarquardtphotography.com/dmheat/wp-content/uploads/2022/08/DavidMarquardtLogo2022-370w.png
David Marquardt
2016-03-01 00:01:20
2022-12-28 17:55:20
Exploring the Old Las Vegas Hilton (now Westgate)