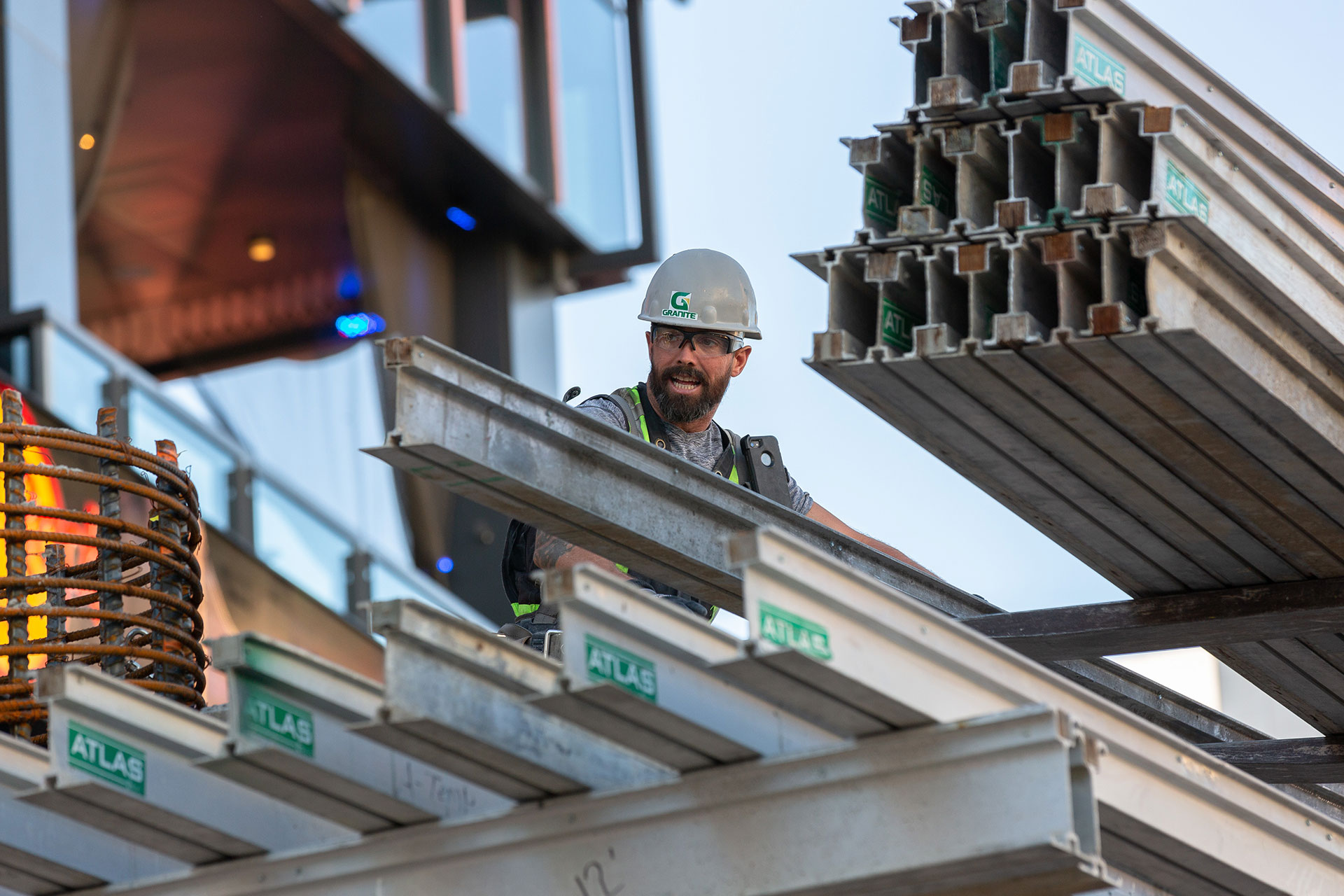 Pedestrian Grade Separation Construction Photography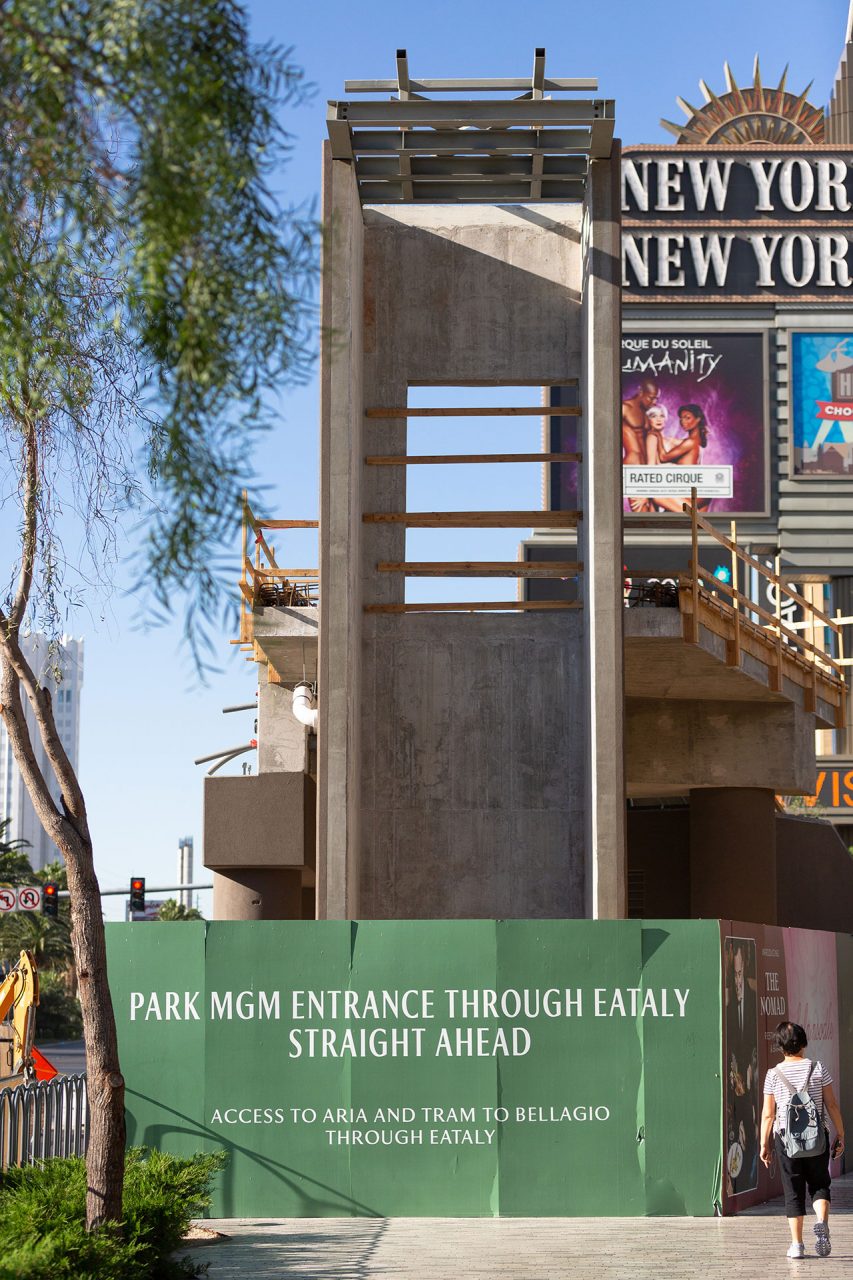 A "pedestrian grade separation" is a wordy term for a footbridge, a crosswalk, a flyover–which over a street like Las Vegas Boulevard, is a very valuable thing. Combine a street with perpetual gridlock with a sea of sometimes sober sightseers and you concoct a cocktail for catastrophe. So one of the most worthwhile city investments on the Strip for safety and efficiency could be to keep walkers away from rollers.
Building a footbridge over one of the busiest and most famous streets in the world is no small task though. There are considerations for safety, traffic, and a need not to disrupt the business of fun on the strip.
Granite Construction recently commissioned us to capture some progress photos of their project to build an elevated crosswalk from the Park MGM to the Hard Rock Café–over the busy, and functioning, Las Vegas Strip. Since the work crews are not allowed by the city to work on the Strip during midday, we starting shooting around 6:00AM and took advantage of the early morning light (and cooler temperatures.) Our task was to capture the progress of the build, the process of the build (to be used in future proposals), and to secure some shots of the crew themselves. Take a look!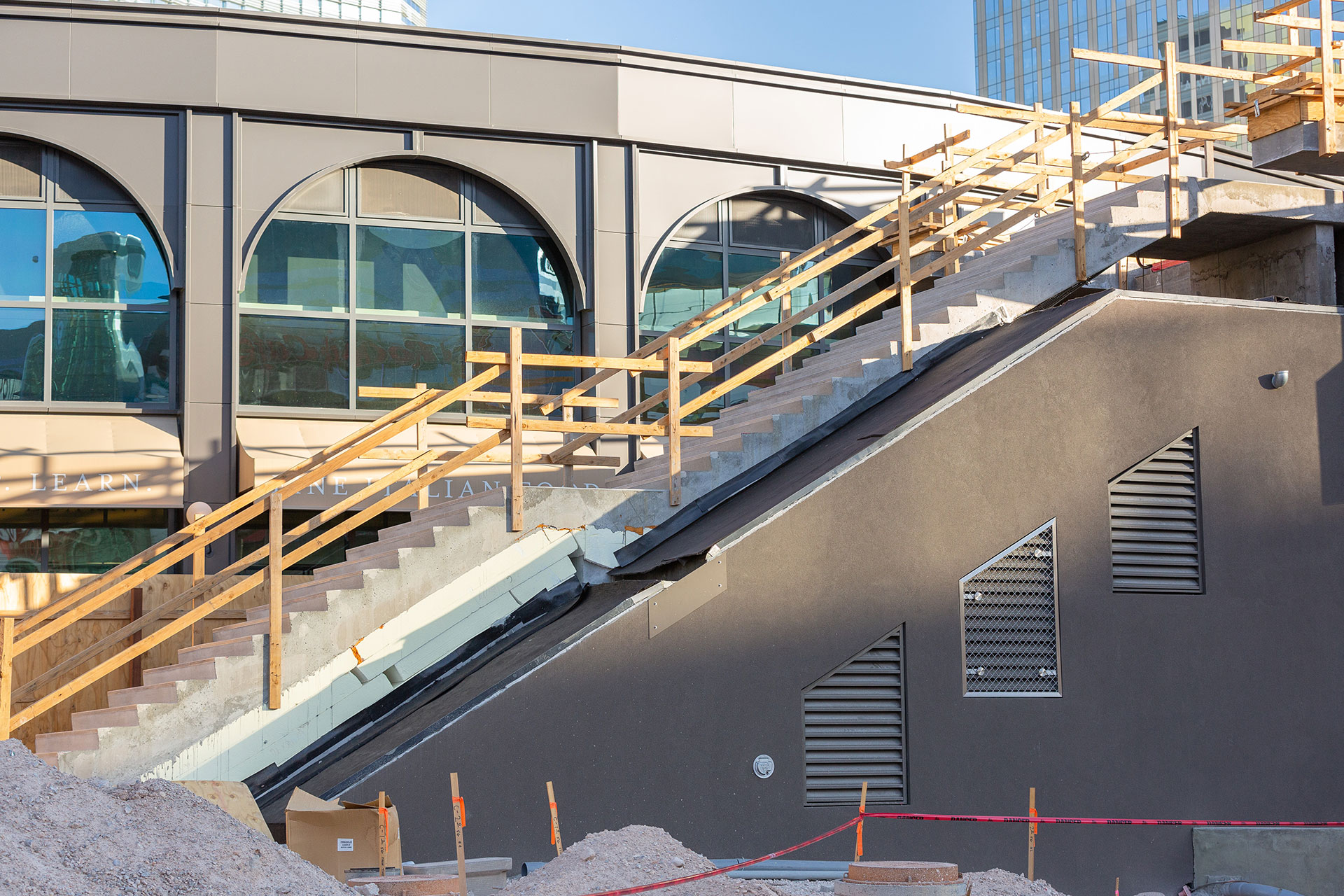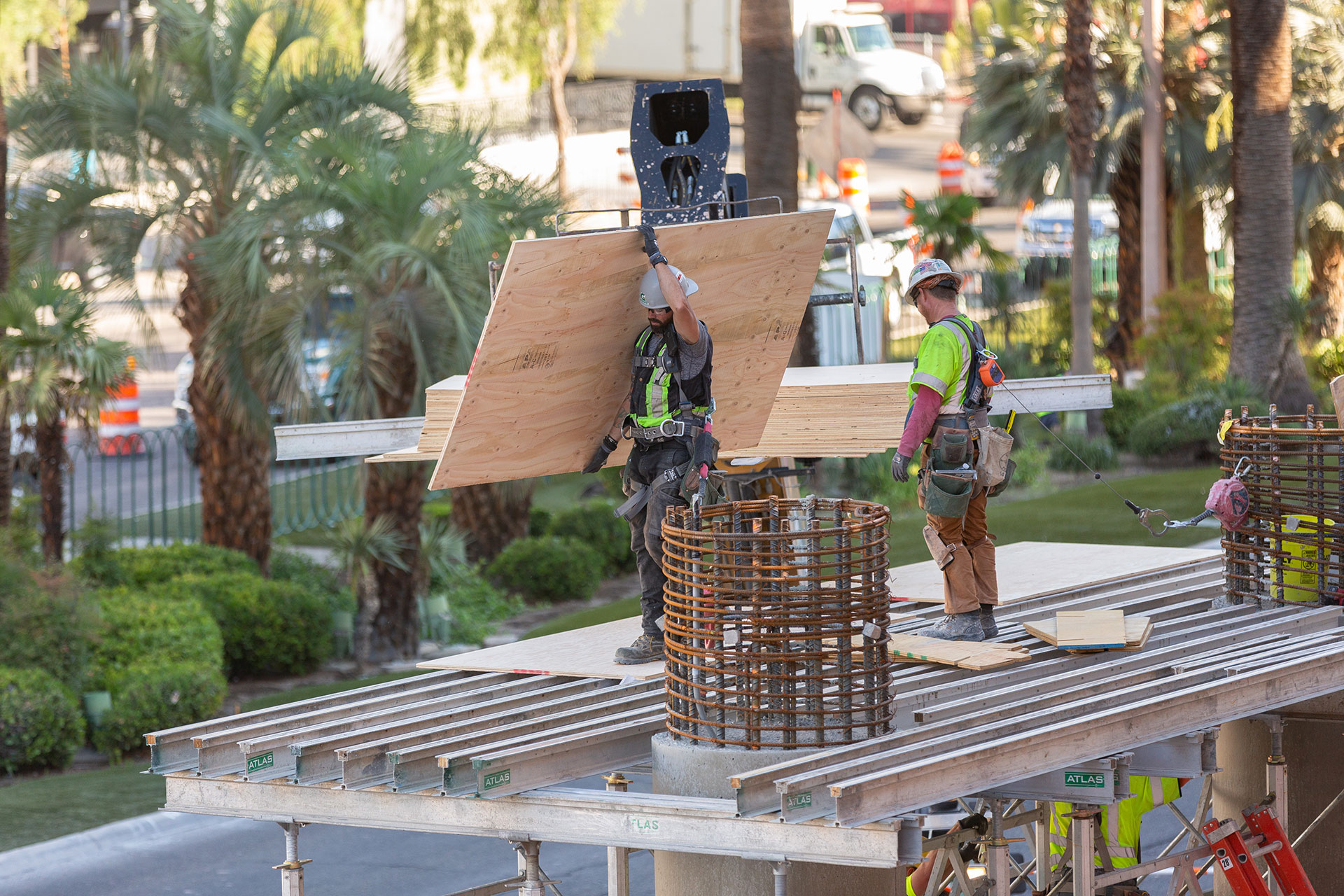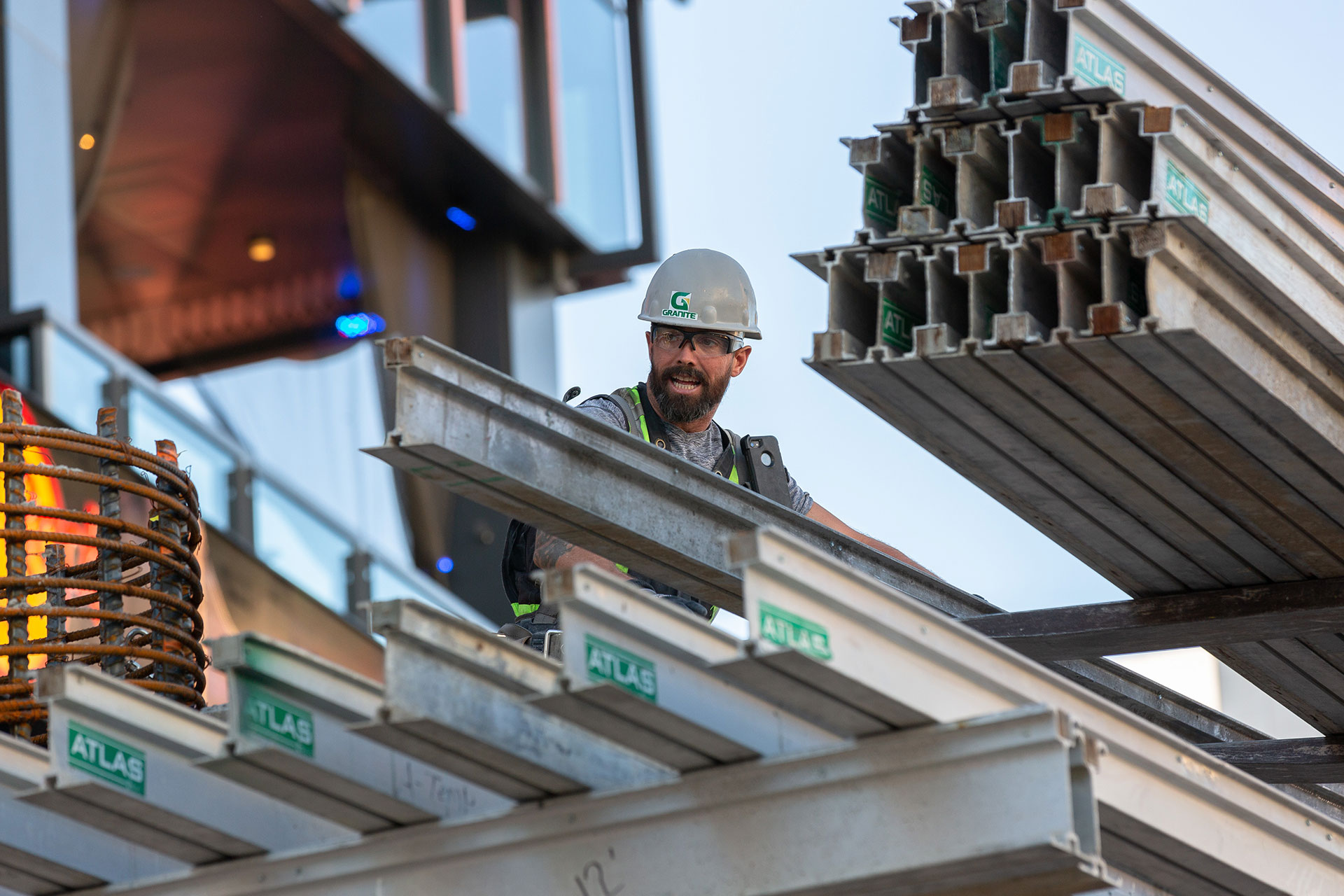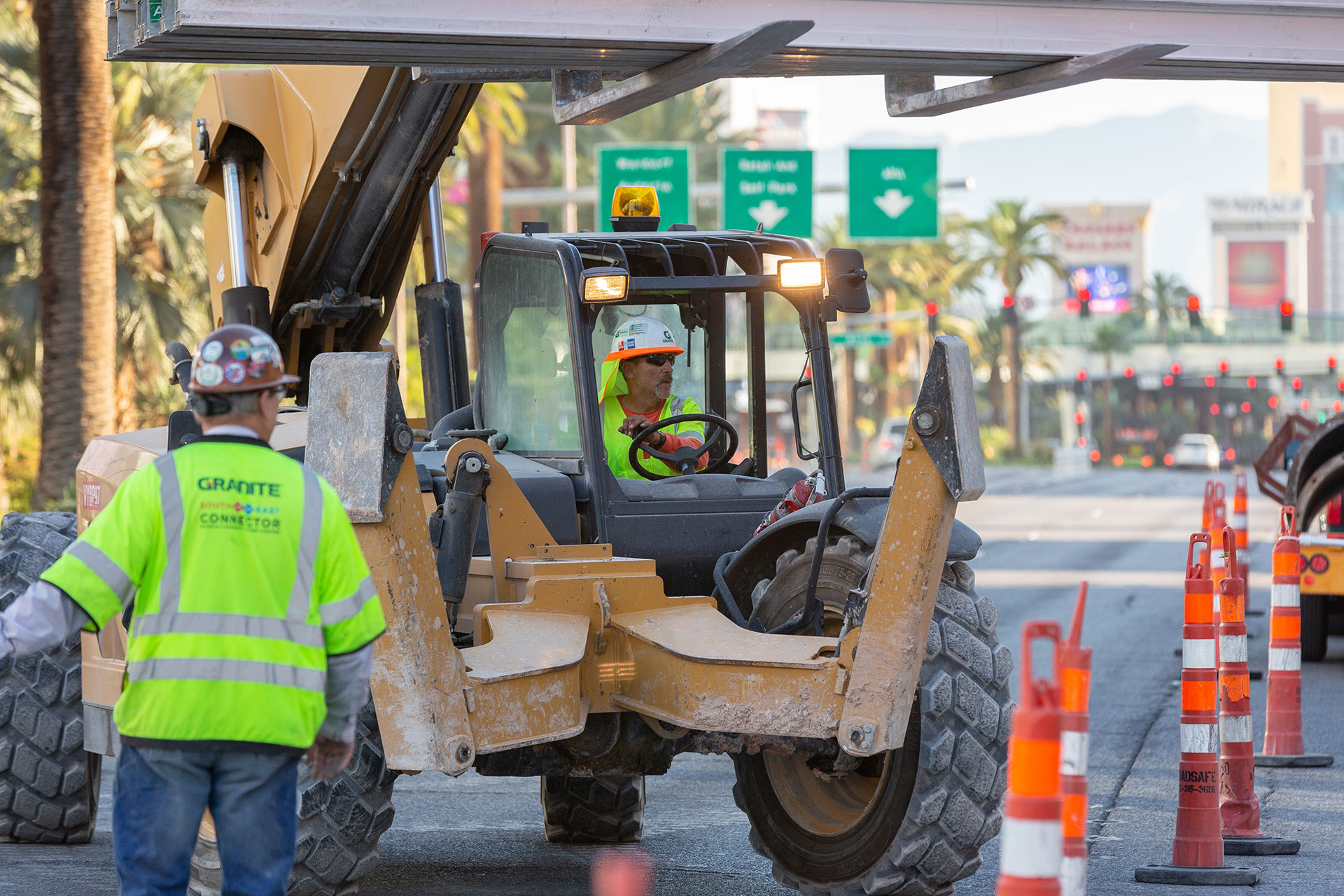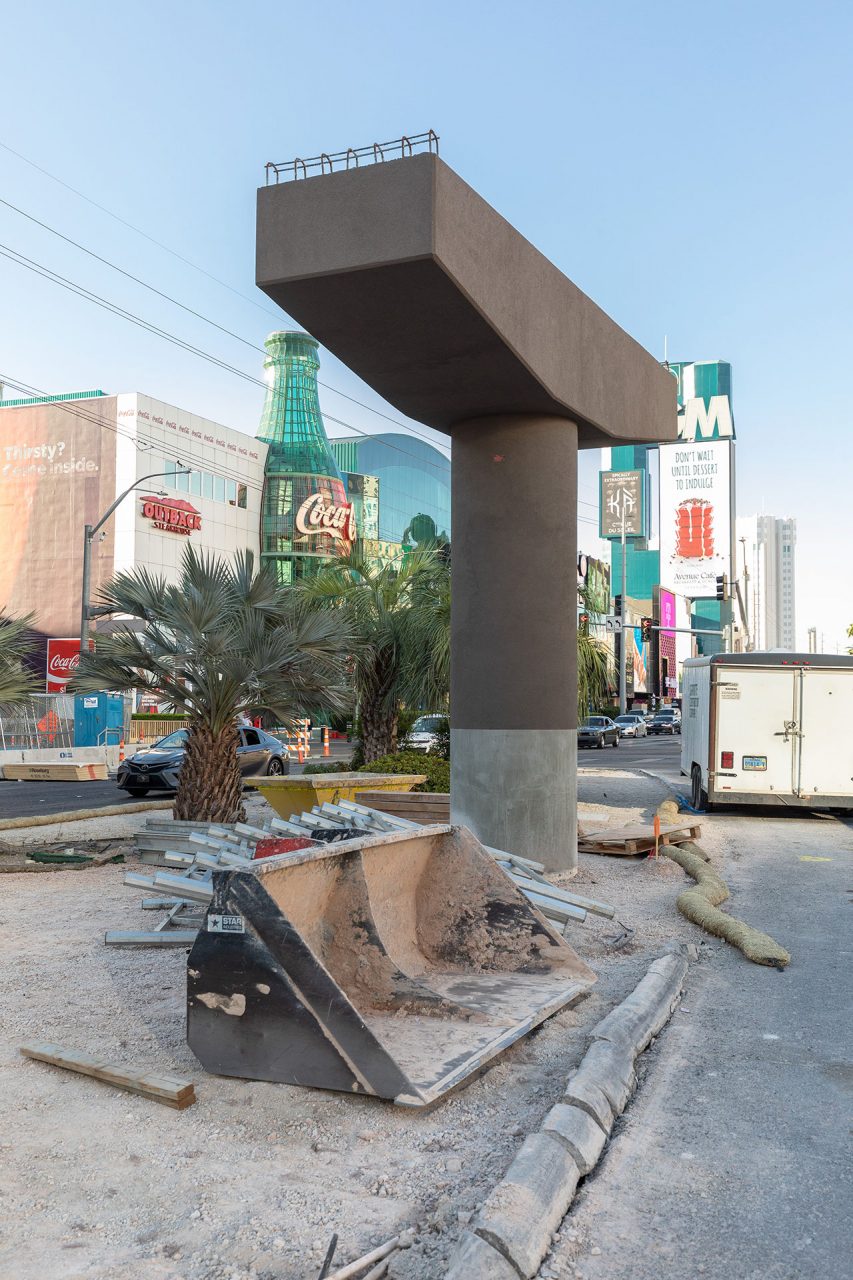 https://www.davidmarquardtphotography.com/dmheat/wp-content/uploads/2019/06/PedestrianGradeSeparation_LV2019-094.jpg
1280
1920
David Marquardt
https://www.davidmarquardtphotography.com/dmheat/wp-content/uploads/2022/08/DavidMarquardtLogo2022-370w.png
David Marquardt
2019-08-01 00:01:13
2023-01-09 14:44:10
Pedestrian Grade Separation Construction Photography