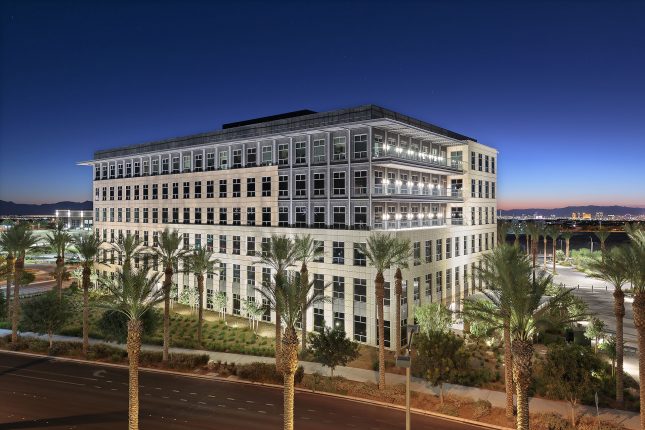 4:30AM must qualify as one of the most horrible and unpopular hours of the day. Great things don't happen at 4:30. Even for a town like Las Vegas, by 4:30 most of the fun has already happened, and for anyone else awake at that hour, it either means you have a new baby or you have a cruel employer. But on occasion, a very early hour lends itself to some great photos.
VCC, the contractor tasked with building the Two Summerlin office building in Downtown Summerlin, just across from Red Rock Casino, needed some great portfolio images of the brand-new beautiful  building just completed. Since we wanted to shoot the space at a dramatic twilight hour but dusk put the setting sun directly behind the building creating less-than-flattering light. Consequently, we opted to shoot at dawn, putting us at the site at the aforementioned unsavory hour.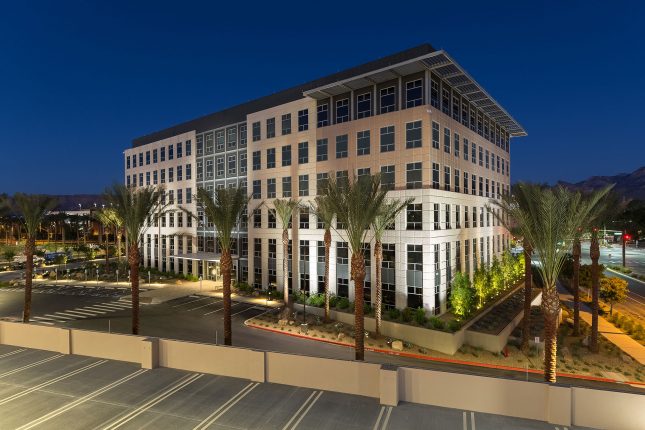 What's more, shooting the building from the ground simply didn't do justice to the stunning new edifice. From the adjacent parking garage, one is too close to shoot the full building–even with a wide-angle lens. So we enlisted the help of a scissor lift atop the parking structure to allow us to both move back and move up to capture a beautiful perspective of the new tower.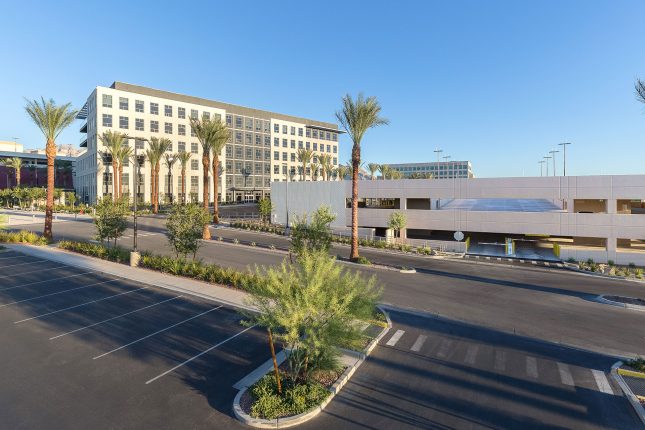 Start on the third floor of a parking structure and go up another 20 feet in a scissor lift and some great perspectives result.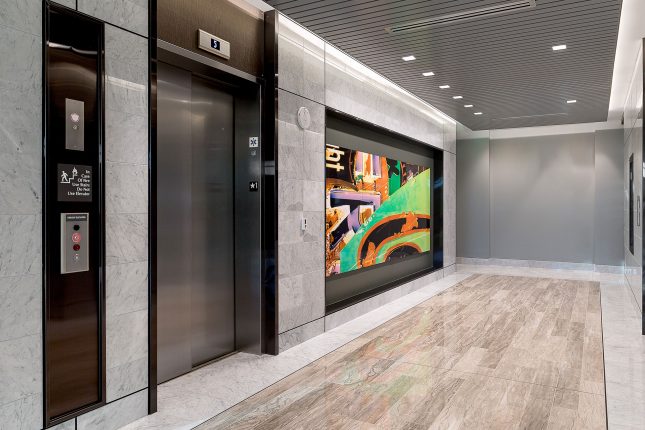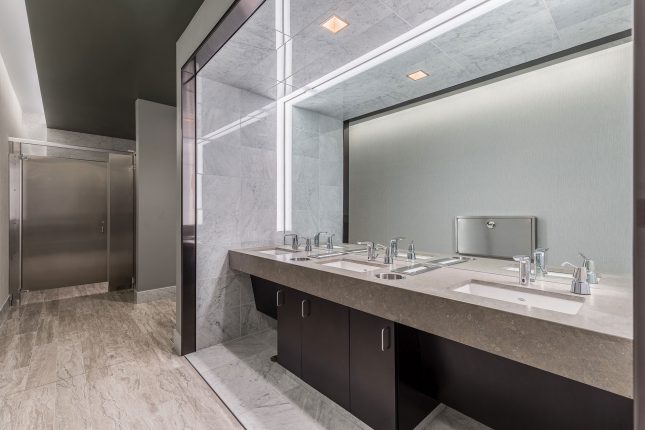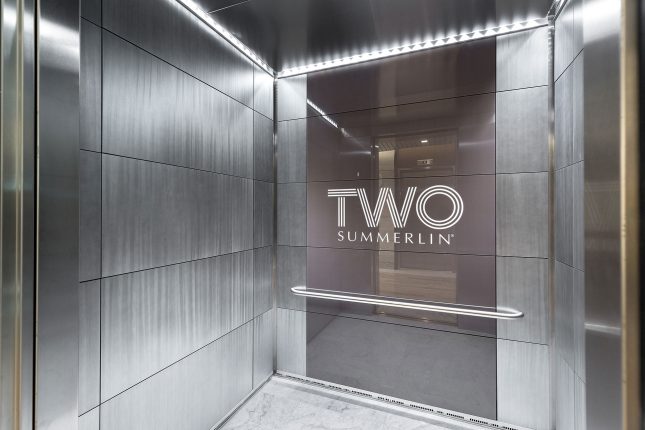 We also shot the small, but beautiful elevator lobby, the restrooms and the elevator as well, and we thought the photos are certainly worthy of posting.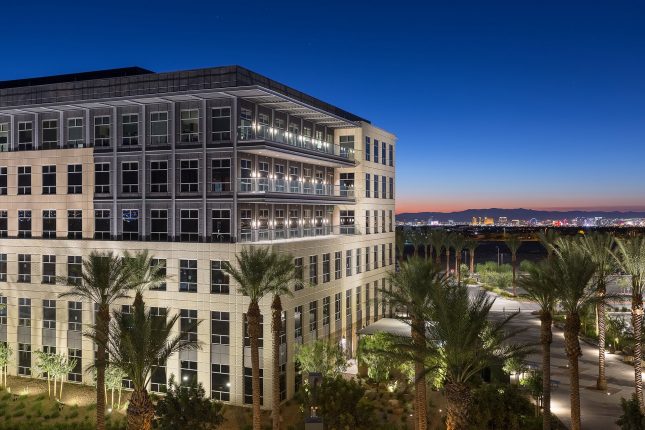 This final shot is a personal favorite; though the building isn't centered, nor is the whole structure within the frame, it splits the building and distant Vegas lights nicely and distinctly places the tower in its neon-desert environment.
https://www.davidmarquardtphotography.com/dmheat/wp-content/uploads/2018/10/CommercialArchitecturalPhotographyVegas2018-4.jpg
1280
1920
David Marquardt
https://www.davidmarquardtphotography.com/dmheat/wp-content/uploads/2022/08/DavidMarquardtLogo2022-370w.png
David Marquardt
2018-12-01 00:01:08
2022-09-27 06:39:47
One Stunning Office Building in Summerlin