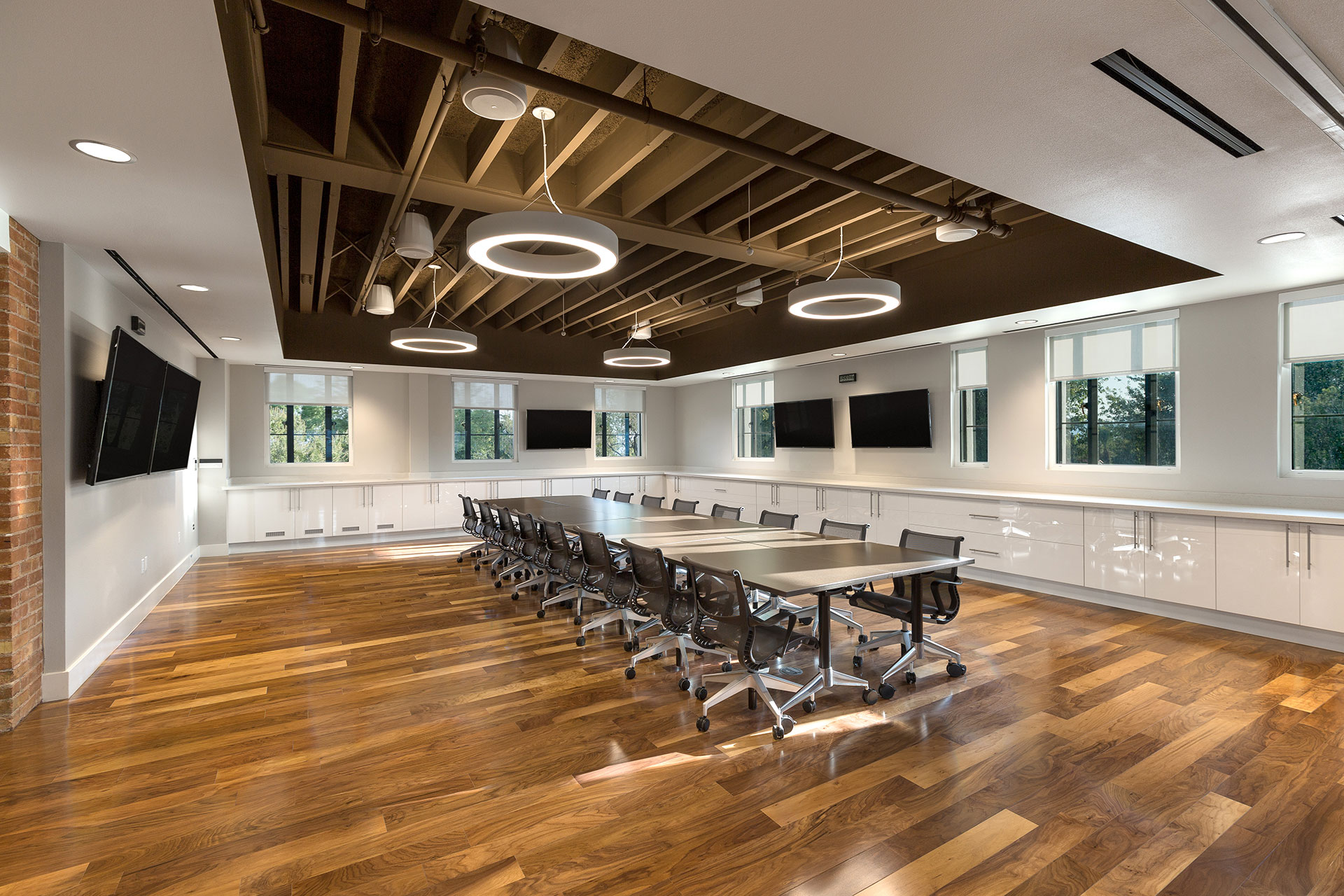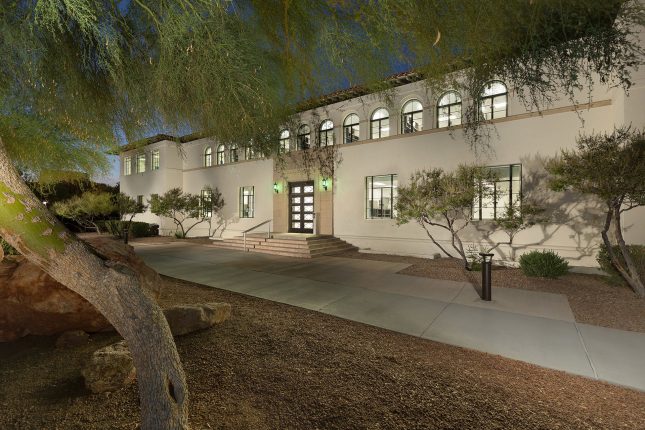 Workers hoping to get a job on the massive Boulder Dam (now called Hoover Dam) began setting up squatters camps near the chosen work site in 1930. These camps of prospective dam workers might be called the first citizens of Boulder City–a town assembled specifically to house the administration and workforce of the largest public works project in American history. Boulder City was built in a triangular shape and at the peak was the Bureau of Reclamation Administration Building, overlooking the town on one side and the subsequent lake which would be formed by the Dam's construction. The Administration Building oversaw the successful completion of the Dam and continued to house those overseeing both the operation of the dam and the management of the resources it provided. For nearly ninety years the Administration Building operated without a major renovation–until in 2018 when the Bureau of Reclamation finally completed a full and long overdue restoration of the historic Administration building at 1200 Park in Boulder City.
Upon completion of the restoration, the US Bureau of Reclamation gave us the fantastic opportunity this summer to photograph the building in its fully-restored grandeur. From its iconic exterior to the bathrooms inside, nearly everything was redone, and nearly everything was photographed. Over two days we shot the carefully reconditioned structure both inside and out and delivered over 100 images of the beautiful new environment in which the employees of the Bureau of Reclamation now work. Below are a few samplings of the images we captured in this great project.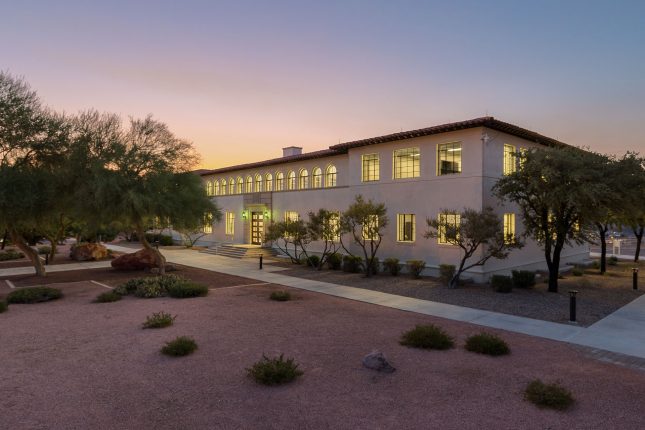 While in the previous exterior photo we enhanced the building with some supplemental lighting, we also included some much more natural images in the end bundle. The dramatic skies at dusk here are no sky replacement and all the light is ambient, giving a fairly perfect idea of what the building looks like on a long August night.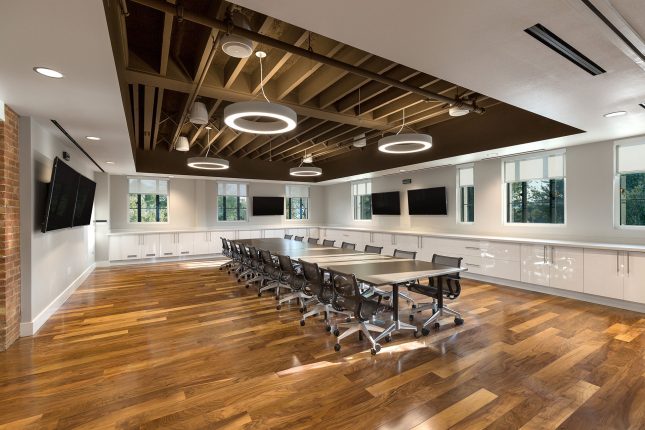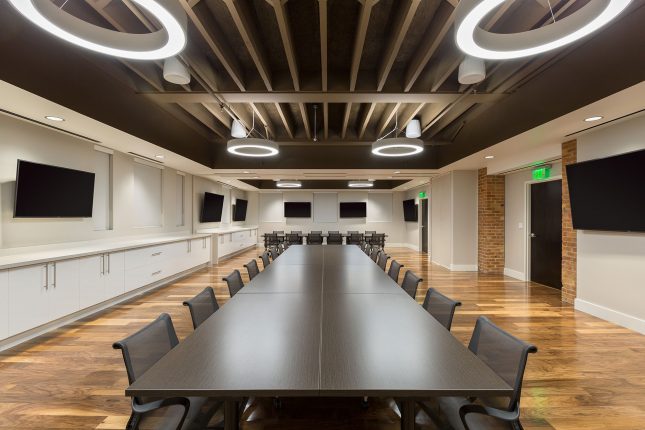 The conference room acts as both a normal meeting space, but can also double as a command center in times of crisis. We wanted to capture this particular space both in daytime, with all its natural light and at night to showcase its abundant and modern lighting.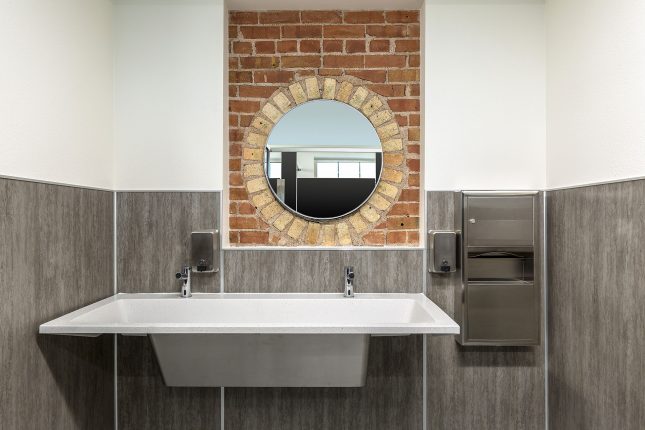 In multiple parts of the building the preexisting materials were kept to echo the building's historic roots. Here we see some exposed brick kept in a Bureau restroom.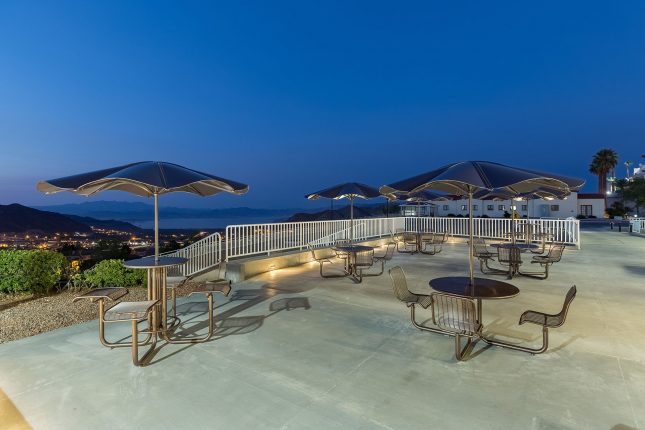 On the tastefully restored patio the unique placement of the Administration can be appreciated as one can peer down upon Lake Mead, the child of the Boulder Dam Project, which delivers water and electricity to Las Vegas and numerous western states.
https://www.davidmarquardtphotography.com/dmheat/wp-content/uploads/2018/10/USBureauOfReclamation-1.jpg
1280
1920
David Marquardt
https://www.davidmarquardtphotography.com/dmheat/wp-content/uploads/2022/08/DavidMarquardtLogo2022-370w.png
David Marquardt
2018-10-05 21:39:13
2022-09-27 06:41:21
US Bureau of Reclamation